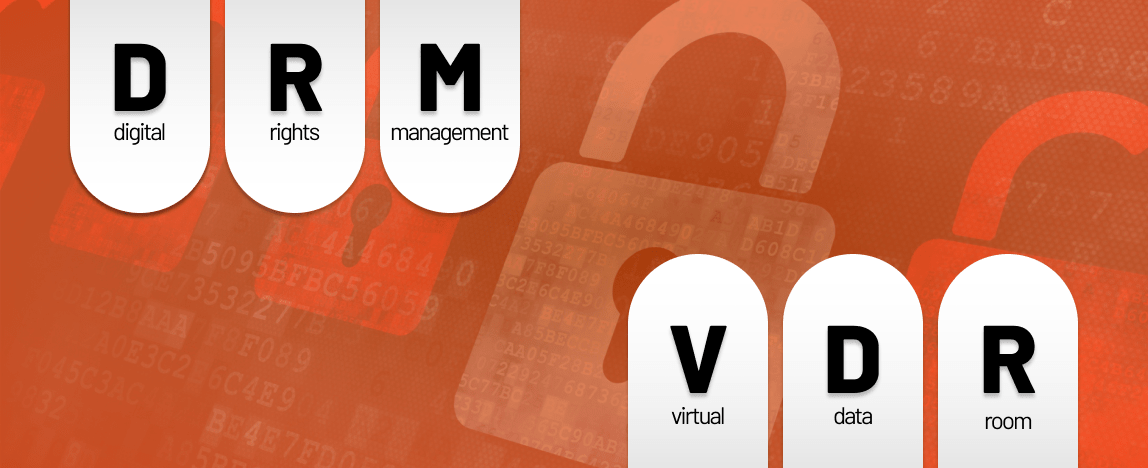 Companies use virtual data rooms to efficiently share information and organize data for quick and easy access. Because sensitive information is often shared in a virtual data room, such as financial statements and agreements, security features are vital to safeguard against a variety of threats.
To ensure high standard security, many VDR providers use digital rights management (DRM) practices.
What is Digital Rights Management (DRM)?
Digital rights management (DRM) utilizes specific security tools to protect sensitive data from illegal sharing. DRM relies on different technologies to prohibit the copying of digital documents and materials with copyright. Digital rights management allows users to control how they manage their work.
DRM is useful for companies, as it helps to prevent users from accessing certain documents, which allows organizations to avoid legal issues that may appear due to unauthorized use of sensitive data. DRM also plays a great role in data security, especially given the rise of online piracy.
DRM works in conjunction with virtual data room software to enable document sharing at a more secure level. It ensures files are shared in a minimally accessible way, reducing the risk of leakage or illegal exposure. Digital rights management makes it almost impossible to share the documents without needed permission, so it eliminates the risk of exposing sensitive data.
DRM functionality in Virtual Data Rooms
The virtual data room provides certain security functions which comply with safety standards. When using a virtual data room you get a security guarantee by signing a contract with the provider.
VDR providers rely on DRM to provide the needed tools to securely share documents online. Digital rights management offers many ways to protect your content, data, or software. These include:
Restricting users from saving your content by using product keys
Companies can use a program that will encrypt sensitive data or any other material that is copyrighted. DRM encryption will provide a guarantee that other restriction measures will not be changed when the software is modified.
Only the people who have decryption keys are able to access the encrypted documents. Product keys are usually combined with other DRM security features because there is a chance of cracking the software and running the product without a key.
Preventing users from copying and sharing your documents
It is common practice to restrict copying, printing, and saving sensitive data and important documents. By integrating DRM with your content management system you can ensure secure restrictions on certain documents by blocking users from copying or sharing documents if they don't have the needed permission.
Locking access to certain locations
With DRM you can make your documents available only to people located within a specific area or country. An example of this would be if someone tries to access a document from Europe, but the file is only available for US residents.
Due to the access lock for other areas, the document will not be accessible outside of the US. This provides control over where a document can be viewed based on IP ranges and geolocations.
Watermarking documents for ownership establishment
Watermarks are embedded within data during the uploading process on certain virtual data room platforms. Watermarks are useful, especially when it's vital to determine the source of the leak, as they show when a breach occurred and provide evidence for legal purposes.
The watermark feature stops users from altering the documents they have access to and gives you greater control over copyright enforcement.
Setting an expiry date on documents and limiting the number of uses
This feature allows the owner to set expiry dates on documents, after which the user will no longer have access to the documents. You can also restrict the number of times a particular user can view a document.
This helps to make sure the user has access to the needed documents during certain processes or transactions. And when everything is complete, you can restrict access to the documents using this setting.
Including metadata
Sometimes, for security reasons, metadata is included as well. This is common for ebooks, video games, and music. Metadata is the additional information about the owner of the document and other important details, which are not included or embedded in the document, like a watermark.
Metadata is kept separate, but within the file, meaning when a user downloads a certain document, he will get a folder with two files: the main document and metadata.
What features of the virtual data room ensure DRM security?
Security is a very important aspect of a virtual data room as it may hold a large amount of confidential data. And sharing sensitive information online leads to security risks and breaches. Data rooms provide many features that help not only to manage documents effectively but also to keep data secure.
The documents with sensitive information can be distributed safely, as DRM provides the needed features for high-quality protection.
Prevent copying of a PDF
Documents that are uploaded to online data rooms are converted into a PDF format, which limits the ability to make changes in the file.
By applying DRM protection to the documents, you can decide which restriction to use. In VDR you can change settings and set protection, including blocking screenshots, copying, or saving documents.
Restrict printing of a PDF
Virtual data rooms give you the opportunity to disable printing functions. These DRM protection settings are easy to apply to all of your documents on the VDR platform.
Adjust user permissions
User permission options are an important part of security. DRM provides the needed control over who can open, view, edit, print, forward, and download the documents or the information contained in the documents. You can also set automatic expiration on documents that are protected by DRM.
Even after a file is downloaded by a user, you are still able to revoke his permission for access to this document, as the DRM system has the capability to control offline access to important documents.
Customize printing and watermark options
You can apply custom watermarks that include time, date, user email, etc. on viewed or downloaded documents. You can add watermarks to each page of the document, which may discourage printing or screenshotting the pages.
Enable authentication
Authentication gives you the ability to decide whether unauthorized users can view documents or not. You have many different options and features to use authentication. For example, you can set a certain password for the document, or set permission to authenticate viewing only from one device.
You also have an opportunity to grant users offline viewing options for a certain period of time. As you share the documents with users you can change or create different document passwords, thereby controlling who can access them.
Use customization features
You can use customization features to create different alerts to coincide with document access expiration dates. Customization works well, as it allows you to differentiate large numbers of documents and not miss any important permission updates.
Set up regular activity reports
Activity reports help you track all actions and changes, which are made within your workspace. This includes document views, downloads, permissions changes, and viewed pages. These reports also allow you to maintain an audit trail of every action that occurred within the workspace.
Make use of admin tools
Admin tools allow you to set up all of the user permissions and maintain them in one place. The DRM admin controls give you the ability to easily change someone's permission so they can view a document.
VDRs have a dashboard where you can access different workspaces, check the recent activity on documents, monitor notifications, and see the security settings.
Enjoy enterprise extensibility
You can integrate DRM systems with different applications and platforms. It's very easy to set up digital rights management and connect it to different document readers available in the VDR.
Over to you
Digital rights management offers great security tools to ensure your documents are not shared without permission. This extra layer of protection is essential for virtual data rooms to ensure your files with sensitive data are not only efficiently stored in one place, but also secured and accessible only to those who have authorization.
References
"Digital Rights Management – Wikipedia". 2021. https://en.wikipedia.org/wiki/Digital_rights_management
"The Ultimate DRM Feature Checklist". 2021. Fileopen.Com. https://www.fileopen.com/blog/ultimate-drm-feature-checklist
"Vaultize Introduces Digital Rights Management In Its Virtual Data Room Solution". 2021. Prnewswire.Com. https://www.prnewswire.com/news-releases/vaultize-introduces-digital-rights-management-in-its-virtual-data-room-solution-504543561.html
Recommended for you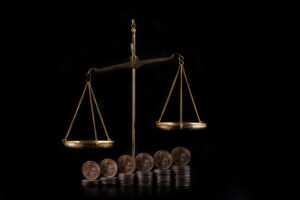 December 4 2023
10 min read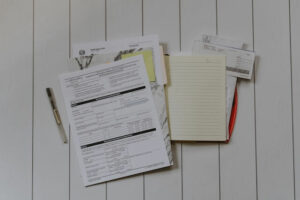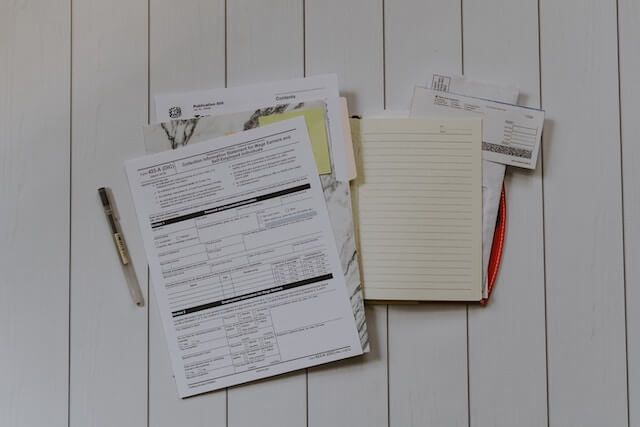 November 8 2023
9 min read