Your company is starting a big new project. Maybe you're close to a huge scientific discovery. Or you've found an investor. Whatever your case is, you'll have to share some sensitive documents. The best and safest way to do this is to share via Virtual Data Rooms, also known as Virtual Deal Rooms (VDR).
Virtual data rooms save you money and office space: no more delivering outlay, printing, and excessive paper. Your sensitive data can't be burned, stolen or lost, or even viewed if you don't allow this.
Typically, a client chooses between three packages of services based on what they want and their budget. The average cost is $99 per calendar month. This price includes basic options and a quality grade of service in technical terms. Vendors offering discounts for deals longer than three months are iDeals, Firmex, and SecureDocs. There are virtual data rooms for which a customer pays over $1,000. The following VDR providers are considered expensive: Intralinks, DealRoom, and Merrill Datasite. The charge is not always a fixed payment. One factor that influences the charges may be the number of folders uploaded and authorized users.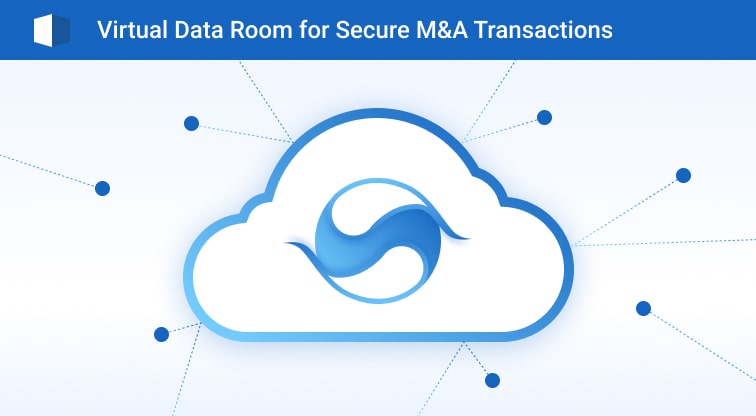 Virtual data room pricing structures
VDR's price is formed in the following ways:
It's mostly used by traditional VDRs such as RR Donnelley, Intralinks, and Datasite One. The per-page pricing system is low-controlled. You might pay way more money than expected from the beginning. The final cost ranges from $20,000 to $40,000.
By the number of user licenses.
Some VDRs request additional payment for each new user. To stay on the budget, check how many VDR users the standard license allows. The cost ranges from $100 to $250 per administrative user.
Some VDRs provide a certain amount of data storage. The extra space is available at an additional cost. This type of VDR's charging structure is perfect for small projects. In general, storage costs $75 per GB.
You get a certain amount of data storage, support, and security protection at a constant price.
Factors that influence VDR pricing
Safety level 
The safer your VDR is, the higher the price is too. Virtual data rooms are supposed to create a default safe environment for sharing your data. This is why this factor has the highest priority. Check whether the chosen vendor has ISO/IEC 27001:2013 certified data centers, GDPR, and SOC2.
Depending on the payment system of the seller and your needs, different VDRs:
allow watermark documents
define what users can do with documents to which they have access
monitor the user's activity
obtain multi-level encryption
decide who has permission to print, scan, copy and paste, save and screen your documents
provide discreet access to the data room
allow control of the documents
permit users to process multi-level authentication procedures
Data storage
This factor has a high priority for large enterprises. The best way to avoid astronomical VDR invoices is to choose the provider that gives unlimited storage space.
It is available in VDR providers such as iDeals VDR, Admincontrol Data room, Cap Linked, Egnyte, Secure Docs VDR, and Projectfusion.
Virtual data room pricing policy depends on:
How high is the guarantee of the content safety that the company places in the space.
How many users a company will engage. Sometimes, you can get a discount for every new user when the quantity exceeds a particular number of persons.
Storage size, which also depends on the amount of data that the group usually deals with. Certain data room providers have such rules that an additional fee is for each added gigabyte.
The number of workspaces that a customer plans to use during the transaction or on an ongoing basis. The number of data room spaces where a surcharge is also usual.
Additional options that the client chooses to meet the needs of their business, such as customization, Q&A, software deployment, technical support, etc.
All of these factors indicate that you must assess your organization's needs before acquiring a VDR. When you underestimate the factors, your company runs the risk of incurring much higher costs, committing resources to a new member, or gigabyte from time to time. Overestimating the needs, a company is wasting money. Virtual data room providers usually propose three service packages, and the client decides by studying the above-mentioned factors.
How to choose a virtual data room
Here is a short data room checklist that can help you find the VDR that will work for you.
Identify your needs.
Set up your budget.
Figure out your business niche.
Decide whether you need a free trial to test various options.
Determine which platform is most convenient for you: Mac, Windows, Linux, mobile, or web-based VDR.
Assess the amount of data storage you need. Some providers can't give you big storage space, so you have to know it before you pay.
Compare prices and other criteria in our VDR comparison table.
Choose the one that best fits your needs for your virtual deals.
Sometimes the price is a minor factor in search of a suitable VDR. All the VDRs are different. Use it to choose a service that meets your company's needs in the best way possible.
There are some other important factors to consider in comparing VDR functions:
Freelance-friendly service.
Companies like Ansarada VDR, OneHub, ShareFile VDR, and Encyro have special offers for freelancers.
If you need to be able to run your business from your mobile device, check the mobile-friendly VDRs.
Some VDRs have been created specifically for certain business niches, such as finance, law, or health care, and have special options to facilitate the work of these niches.