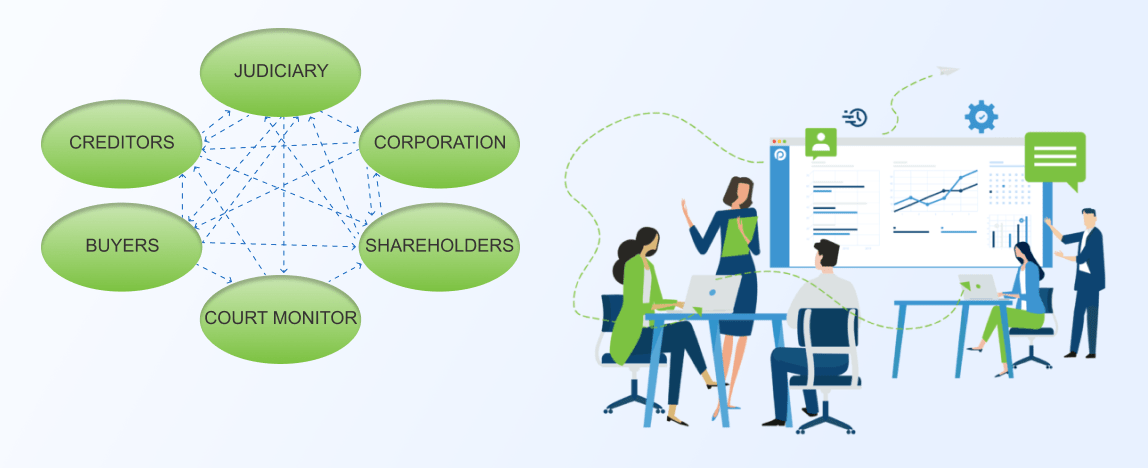 As the world goes through economic turbulence, many companies are facing financial issues, so bankruptcy and restructuring processes are becoming all too common — across all industries.
According to PwC, companies across the UK had a busy year in 2022. Specifically, they faced energy price increases, endless supply chain bottlenecks, rising interest rates, far more costly debt refinancing, and the reintroduction of the complete set of creditor rights to take legal action against enterprises.
In light of this, the national total of insolvencies and solvent liquidations increased from 28,279 to 31,606 in 2022 compared to 2021, which is 11.8% higher.
Insolvency and restructuring projects require companies' legal teams to go through and review hundreds of documents so they can announce the final result or implement a restructuring program. But fortunately for firms, there is virtual data room software that simplifies the entire life cycle of bankruptcy and restructuring. We invite you to see what challenges you may face during the procedures, how a virtual data room can help you deal with them, and what to look for when choosing the best VDR provider.
What is a bankruptcy process?
The legal process that involves businesses that are unable to repay their debts is called bankruptcy. It usually starts with a debtor's petition, or less commonly with creditors.
During the bankruptcy process, business evaluates distressed assets, collects numerous documents, and collaborates with law firms, banks, and financial institutions. There are different types of bankruptcy, but all of them require filing a lot of documentation.
What is a restructuring process?
The restructuring process is when the company decides to change the organizational system to increase the efficiency of business operations. Restructuring usually involves inspection and analysis of the business organization and creating reconfigurations or changes in business units that don't bring much value to the company.
When the company goes through a restructuring process, everyone wants to complete it quickly to focus on other business operations and growth initiatives.
The main challenges of bankruptcy and restructuring
While organizing documents is the biggest challenge for companies when preparing for bankruptcy or restructuring, there are a number of other difficulties you may face.

| | |
| --- | --- |
| Large volumes of documents | It's usually challenging but still important to catch all necessary documents and organize them properly for smooth bankruptcy and restructuring. |
| Sensitive data protection | The corporate restructuring includes multiple stakeholders from various locations, departments, and organizations, which often puts data security at risk. |
| Security compliance | Since bankruptcy and restructuring are fairly complex disclosure-intensive procedures, teams must act within the legal framework following industry regulations. |
| Management of stakeholders and other parties | As a rule, multiple parties such as banks, creditors, lawyers, and court-appointed trustees complicate and protract restructuring, bankruptcy, and due diligence. |
| User activity monitoring | Teams that can't track stakeholder interactions with company data are at risk of compromised workflow transparency and misuse of information. |
| Transition to virtual rails | Transitioning from physical storage and meeting rooms to virtual workspaces can be painful, especially for non-tech-savvy team members and third parties. |
How data rooms simplify bankruptcy and restructuring
As a feature-rich platform for simplified management of all the documents and parties involved, virtual data room software has revolutionized how business leaders deal with various transactions, including a complex restructuring process and bankruptcy.
So, now companies can securely protect confidential information, process documents, set up fast and flexible access for authorized users, share data without compromising security, and improve collaboration with all the data at their fingertips. Here is how restructuring data rooms simplify the procedures across different aspects.
Data organization for due diligence
The structure of information within a data room for different financial events, such as restructuring, mergers and acquisitions, IPOs, bankruptcy, and the due diligence process is always neat and organized. The data room index, bulk upload, support for dozens of file formats, labels, and full-text search help companies to prepare, present, and manage whatever information is needed quickly.
Strong data access control
You can control access to specific documents for each individual member or group based on their tasks in a project. For example, when you allow liquidators or trustees only to view documents, they cannot share, copy, or print them, which gives you complete control over security.
Accelerated due diligence
An effective combination of protected data storage, secure document exchange, easy access to data, and an intuitive interface empower even the most complex deal. In particular, the process evolves faster since bankruptcy attorneys and court-appointed trustees can examine critical information at their convenience to determine the maximum possible price for business assets. Admins, in turn, assign tasks, track processes, set up user permissions, and keep everyone up to date.
Robust data storage security
An extremely important aspect of VDRs is security — as you share sensitive data. Therefore, most providers deliver unparalleled security with multi-layered data encryption, real-time data backup, disaster recovery, multi-factor authentication, granular user permissions, time and IP restrictions, and many other security controls.
Furthermore, VDRs comply with internationally renowned security credentials such as SOC, GDPR, and HIPAA, giving you peace of mind regarding industry-dictated regulations. Learn more about the security features of the virtual data room.
Enhanced team communication
VDRs allow you to communicate with your team directly, using integrated video conferencing, a Q&A tool, group, and private chats, or comment features in the document. This helps to avoid misunderstandings that may appear throughout the process and stay connected at critical moments.
Detailed reporting
Business leaders need to know how parties use their data at a particular transaction stage. This way, they can track workflows and monitor progress updates. With the help of data rooms, you receive detailed audit trails about all actions on the platform, including the time a specific user took to view the document.
Best virtual data rooms for bankruptcy and restructuring
Now that you know how a virtual data room facilitates bankruptcy and restructuring processes, you can choose the most suitable solution from our top five products.
Provider
Key features
Overview
iDeals
Automatic index numbering
25+ file format support
Personally-identifiable watermarks
Full-text search (with optical character recognition)
Remote shred
Fence view
Audit trails with colorful heat maps
iDeals data room is considered one of the best solutions for restructuring processes. It has deep industry expertise, follows government guidelines to fortify privacy, and allows you to distribute information and collaborate with different parties in user-friendly and secure workspaces.
Datasite
AI-powered content organization
Bulk edit tools
Automated distribution of activity reports
Granular user permissions
Integrated Q&A with Excel export
Data search in 16 languages
Datasite is software that facilitates any complex process, including restructuring. Its AI-enhanced tools quickly structure all required documents and manage data and users in bulk, making transactions less time-consuming.
Intralinks
Information rights management
Identification of PII with AI redaction
Automated approval process for publishing documents
Actionable activity metrics
Complete audit history
Intralinks provides immediate and secure interaction between trustees, creditors, and courts, making bankruptcy and reorganization smooth. Plus, a debtor can open several data rooms within the same contract with the ability to track activity and gauge interest.
ShareVault
Auto-numbering with freeze index
Full-text search with smart filters
Activity-based heat mapsRemote shredding
Granular access controls
ShareVault for restructuring includes a virtual data room and a secure collaboration environment. Thus, it protects work-in-progress and archival documents, simplifies data organization, allows collaborative editing, and offers strict administrative control over permissions.
CapLinked
Digital rights management
Custom watermarks
Comprehensive activity feed
Q&A assignments
CapLinked includes strict access control, close activity monitoring, efficient DRM-assisted asset sales, and simplified due diligence, which streamlines your restructuring workflows. In addition, industry-recognized security credentials provide protection against data breaches.
Considerations for choosing a VDR provider for bankruptcy and restructuring
When choosing the right VDR provider for a bankruptcy or restructuring process, you need to consider the following important aspects:
VDR providers should have expertise in bankruptcy and restructuring
Go through the provider's official website, check their list of clients, and read their reviews and user experiences. It will give you a general sense of how well the VDR will fit your needs.
Virtual data rooms should have an easy-to-use interface
On the VDR provider's website, you can also see how the platform's user interface looks. It should be easy to navigate, so you can quickly start working without learning new software. On the dashboard, you should be able to see the analytics and use the reporting functions, which give you an opportunity to understand the project and uncompleted tasks better.
A VDR platform should be compliant with security guidelines
You should also check the provider's compliance with regulations and security guidelines. It is extremely important to use certified data room software for such transactions. You are going to share sensitive information with the provider, so security is of utmost importance. You should choose the VDR system that is safe and scalable for use by multiple parties.
A VDR provider should have previous experience in managing insolvency projects
It's good if your provider showcases the experience of managing this type of project, as there are many important aspects involved. Find out which industries the provider works with.
Restructuring the data room should have good reporting and communication systems
It's important that in the VDR you have the ability to respond and manage multiple inquiries quickly, as it can play a huge role in how fast you can complete the process.

If the VDR offers good Q&A functions, you can communicate with stakeholders efficiently and update them on important changes.
Conclusion
A virtual data room offers outstanding benefits for companies that are restructuring or going through bankruptcy proceedings. Specifically, you get a structured document tree, user permission control, fast-track due diligence, seamless privacy protection, efficient communication between parties in different locations, and meticulous records of user activity. All you have to do to optimize processes and save time is choose the best product based on the provider's expertise, privacy protection reliability, interface intuitiveness, and reporting and communication capabilities.
References
Jan, 2021. "Virtual data room services for fast-track restructuring and refinancing". Legadex. https://www.legadex.com/news/52/virtual-data-room-services-for-fast-track-restructuring-and-refinancing
Recommended for you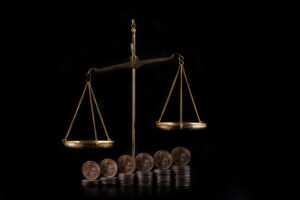 December 4 2023
10 min read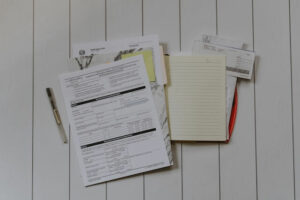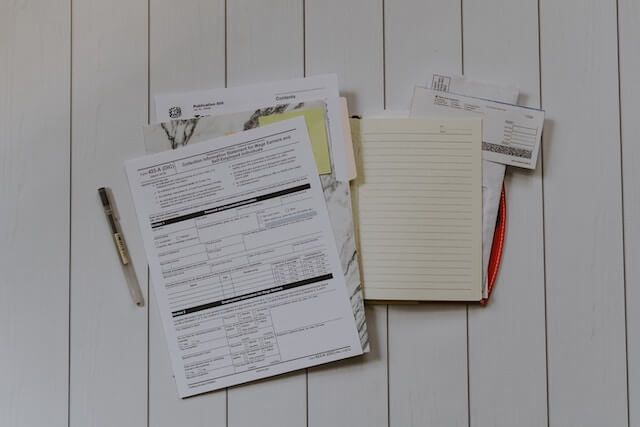 November 8 2023
9 min read