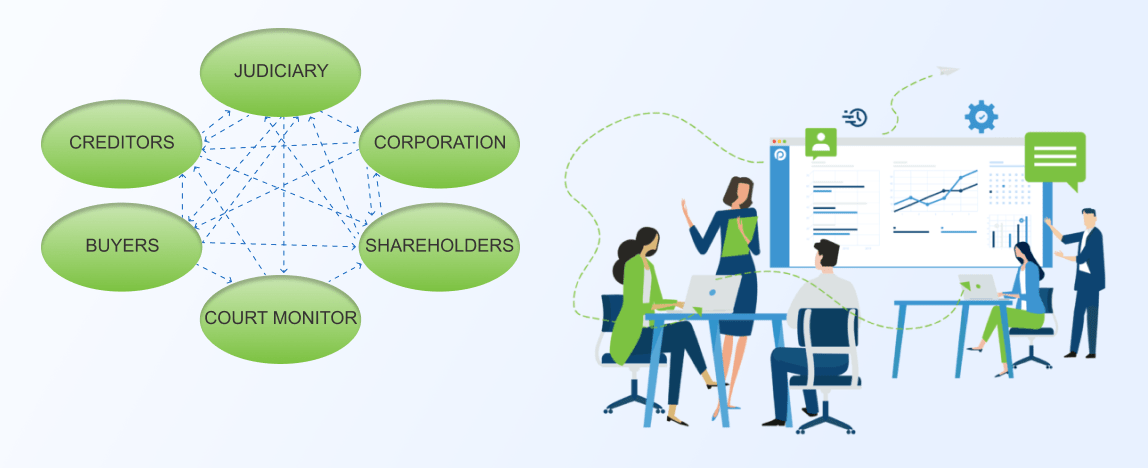 As the world goes through a pandemic, many companies are facing financial issues, so bankruptcy and restructuring processes are becoming all too common — across all industries. These procedures require companies' legal teams to go through and review hundreds of documents so they can announce the final result or implement a restructuring program.
What is a bankruptcy process?
The legal process that involves businesses that are unable to repay their debts is called bankruptcy. It usually starts with a debtor's petition, or less commonly with creditors.
During the bankruptcy process, business assets are valued as they may be used to repay debt. There are different types of bankruptcy, but all of them require filing a lot of documentation.
What is a restructuring process?
The restructuring process is when the company decides to change the organizational system to increase the efficiency of business operations. Restructuring usually involves inspection and analysis of the business organization and creating reconfigurations or changes in business units that don't bring much value to the company.
When the company goes through a restructuring process, everyone wants to complete it quickly to focus on other business operations and growth initiatives.
The main challenge of bankruptcy and restructuring
Organizing documents is the principal challenge for companies when preparing for bankruptcy or restructuring. When the leadership decides a certain path to liquidity, the needed documents should be prepared as quickly as possible. If they are all in different formats and different locations, it is much more time-consuming.
To reduce the pain points of preparing the required documentation and not missing proper financial solutions, the company should produce the due diligence information on time. Using the virtual data room for restructuring or bankruptcy will help to optimize this process.
How data rooms simplify bankruptcy and restructuring
Using a virtual data room as a part of the company's information management can help to have all of the documents ready at any time. And here's how:
Structure
The structure of information for different financial events, such as restructuring, mergers and acquisitions, IPOs, bankruptcy, is similar. The indexing and organizational features of the VDR help companies to prepare and present whatever information is needed quickly.
Speed
VDRs have a central cloud-based space with the possibility for bulk uploads and downloads for all needed documents, which speeds up the uploading and reviewing of files.
Security
Over the last few years, virtual data rooms have evolved to secure communication platforms with features to share sensitive data. Also, there are numerous features, including user-friendly dashboards, access rights management, activity tracking.
Learn more about the security features of the virtual data room.
The VDR now has become the trusted platform to manage important information for processes like restructuring.
VDR benefits for bankruptcy and restructuring
Here are other important benefits of a virtual data room for restructuring and bankruptcy:
Organizes documents for due diligence
With a virtual data room, you can set specific notifications for individual documents based on your needs. Features like adjusting the user permission options help you to control data accessibility. On dashboards, you will see all of the activity on documents, to easily track the processes and who's viewing the documents.
Ensures data storage security
An extremely important aspect of VDRs is security — as you are sharing confidential information. Nowadays, data breaches are quite common, that's why making sure your VDR provider is trustworthy and compliant with security regulations is crucial.
Saves money on the processes
During the delicate restructuring process or bankruptcy, businesses are on a strict budget. Virtual data rooms help to reduce costs by increasing efficiency, thus saving time.
Enhances team communication
VDRs allow you to communicate with your team directly, using Q&A features or comment features in the document. This helps to avoid misunderstandings that may appear throughout the process. You will save a lot of time, as the communication features in data rooms eliminate double work.
Considerations for choosing a VDR provider for bankruptcy and restructuring
When choosing the right VDR provider for a bankruptcy or restructuring process, you need to consider the following important aspects:
VDR providers should have expertise in bankruptcy and restructuring.
Go through the provider's official website, check their list of clients, and read their reviews and user experiences. It will give you a general sense of how well the VDR will fit your needs.
Virtual data rooms should have an easy-to-use interface.
On the VDR provider's website, you can also see how the platform's user interface looks. It should be easy to navigate, so you can quickly start working without learning new software. On the dashboard, you should be able to see the analytics and use the reporting functions, which give you an opportunity to understand the project and uncompleted tasks better.
A VDR platform should be compliant with security guidelines.
You should also check the provider's compliance with regulations and security guidelines. It is extremely important to use certified data room software for such transactions. You are going to share sensitive information with the provider, so security is of utmost importance. You should choose the VDR system that is safe and scalable for use by multiple parties.
A VDR provider should have previous experience in managing insolvency projects.
It's good if your provider showcases the experience of managing this type of project, as there are many important aspects involved. Find out which industries the provider works with.
Restructuring the data room should have good reporting and communication systems.
It's important that in the VDR you have the ability to respond and manage multiple inquiries quickly, as it can play a huge role in how fast you can complete the process.

If the VDR offers good Q&A functions, you can communicate with stakeholders efficiently and update them on important changes.
Virtual data rooms offer many benefits for companies that are restructuring or going through bankruptcy proceedings.
VDR software provides the necessary efficiency and security, which companies can use for optimizing processes. VDRs are becoming more popular as more businesses start to recognize the technology and its cost-effectiveness.
References
Jan, 2021. "Virtual data room services for fast-track restructuring and refinancing". Legadex. https://www.legadex.com/news/52/virtual-data-room-services-for-fast-track-restructuring-and-refinancing
Recommended for you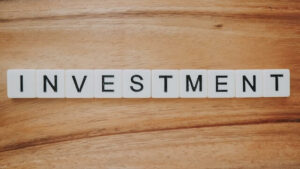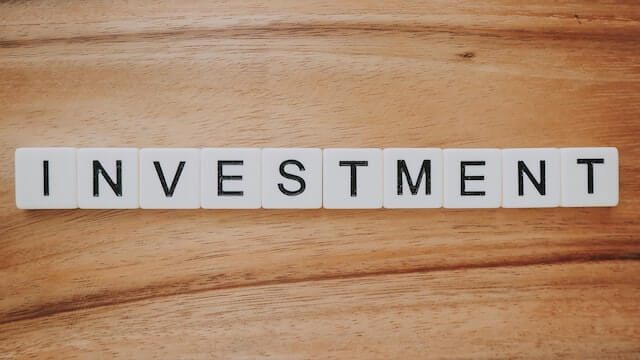 January 16 2023
5 min read