Due diligence can involve hundreds of files, but virtual data rooms for mergers and acquisitions can help streamline the M&A process. By structuring your business data properly, you will also make the process easier for a potential buyer.
So, how do you organize your VDR to make the necessary information easily accessible? Keep reading to learn how.
What is an M&A virtual data room?
A Virtual Data Room (VDR) is a secure online repository used for storing and sharing sensitive data between businesses during complex corporate transactions.
Companies often use VDRs to examine critical corporate documents during mergers and acquisitions to speed up the deal. But due diligence is efficient only if the files follow a logical M&A data room structure.
How do you organize documents and folders in your online data room to make the process easier for all parties?
VDRs with the most convenient structuring functionality
TOP
Providers
Structuring Features
1
iDeals

Automatic index numbering
Customizable dynamic watermarks
2
Citrix
Automatic index numbering
Customizable dynamic watermarks
3
Merrill
Automatic index numbering
Customizable dynamic watermarks
4
Intralinks
Automatic index numbering
Customizable dynamic watermarks
5
Ansarada

Automatic index numbering
Customizable dynamic watermarks
Recommendations for M&A data room structure
M&A data room is like an online warehouse for your key documents. Similar to a warehouse inventory or library catalog, the data room for M&A should provide participants with quick access to the necessary information to conduct effective due diligence.
Here are some universal tips for creating a well-structured virtual data room:
Folder & file naming conventions.
The names of your folders, subfolders, and files should clearly represent their content. Your users want to have all the relevant information at their fingertips, and proper naming conventions will make their job easier.
Role-based access control.
According to the 2021 Verizon's Data Breach Report, 85% of data breaches in Q1 2021 involve a human element. It's crucial to configure access settings with levels of permission for security purposes. Proper access control also makes it easier to manage access once the M&A deal has concluded.
Many M&A data room providers allow you to add watermarks and logos to documents to help companies reflect their brand. Additionally, the platform may support time-stamps and electronic signatures. Setting up these features before inviting users to the room will improve security and help identify duplicate documents.
M&A is a long process, but you can speed it up by preparing the VDR in advance. We recommend you start preparing the room as early as possible.
How to organize a virtual data room for M&A?
Ideally, a VDR should allow sellers and potential buyers to access the necessary documents on the go. Here are the steps you should follow to give your data room a neat structure:
Step 1: Outline the scope
You need to analyze your documentation to develop a clear plan for the data room. Some of the key aspects to consider include:
What documents will the buyer need during the due diligence process?
How many units of data and pages of storage will you need?
How many users do you expect to invite?
Filling the data room will be much easier if you break down the process into smaller tasks and create a checklist. This way, you won't forget anything crucial as you organize the folder structure.
Step 2: Assign administrators
After figuring out the scope of the data room for M&A, you'll need to decide on administrators. They will be responsible for:
Assigning and reassigning user permissions
Creating and managing folders
Uploading, moving, updating, and deleting files
Inviting users to the room
Maintaining the data room
We recommend assigning at least two administrators to supervise the data room. This will help accelerate the preparation and prevent possible delays in the case of force majeure.
Step 3: Organize your folders
A proper folder structure requires understanding the business model, having intimate knowledge of the industry, and a certain level of experience. Years of experience has taught us:
The names of folders should clearly indicate their contents
Top-level folders can include categories or topics (products, business overview, contracts, legal documents, etc.)
Limit the number of main folders to make the filing system scannable
Subfolder names should be more specific and follow the overall structure
Create a separate top-level folder with files all users will need at the outset (NDAs, teasers, pitch decks, etc.)
Designate a restricted folder for highly confidential documents
Many virtual data rooms for mergers and acquisitions will automatically index your documents as you upload them, streamlining the navigation of documents for everyone involved.
Step 4: Prepare and upload files
Now, you need to scan physical documents and prepare digital files. Make sure to remove unnecessary files (such as thumbnail caches and temporary office files) from the folders.
Here are the most common ways to upload files to the platform:
Direct uploads. The administrators manually upload files to the data room.
Syncing local folders. The uploader can organize the folder structure from a local storage device and sync the content with the data room.
Delegating uploads. Every added folder or file is automatically put into a preparation folder where an eligible administrator can review it.
There's one last step before inviting potential buyers to the online room.
Step 5: Assign access to users
Security should be your top concern during business deals. According to the 2019 DTEX Insider Threat Intelligence Report, careless behavior causes about 64% of insider data breaches. Thankfully, virtual data rooms provide a range of VDR security features. Data room software allows setting permissions for files, folders, individual users, or user groups.
Some key points to consider include:
Which folders and files should be restricted?
Who should have authorization to modify files?
Can you track user activity?
Should you allow users to see each other in the room?
Do you need to set up an automated clickwrap NDA for new users?
After these steps are complete, you can grant access to the VDR to potential buyers and their representatives.
Step 6: Maintain the data room
Your team should continue working on the VDR throughout the M&A deal. Some of the tasks at this stage include:
Keeping the content up-to-date
Deleting irrelevant files
Managing permissions and user groups
The administrators should also review user activities. Doing so will allow you to understand what data is the most interesting to the potential buyer.
What to include in the M&A data room?
The data room will contain different information, depending on the type of transaction. Preparing documents for the M&A means knowing which information the buyer will request in advance.
The general data and document companies tend to review during due diligence include:
Legal (company share certificates, resolved legal cases, contracts)
Contracts and agreements (registration, security, voting, stock purchase, buy-sell agreements)
Regulatory (permits, notices of violation)
HR (employee resumes, salary, and pension details)
Private & confidential (pending deals, pending legal cases, industrial disputes)
Intellectual property (patents, patent applications, software licenses, trademarks, registered copyrights)
Insurance (insurance, liability, and compensation policies)
Manufacturers & suppliers (supply agreements, list of products and manufacturers)
List of shareholders, warrant holders, and option holders
Property and assets (owned and leased)
Finances & taxes (financial statements, details of outstanding loans, tax board certificates, letters from auditors)
Marketing & sales (information memorandum, teasers, customer lists, sale allowances, product road maps)
Non-disclosure agreements (separate folder with NDAs and their amendments)
This isn't an exhausted list. Essentially, you should prepare all documents that relate to the key aspects of your business.
Conclusion
Virtual data rooms are an invaluable tool in ensuring a smooth process for mergers and acquisitions, as well as other complex business transactions. With an organized M&A virtual data room, you can showcase your vision, accelerate the deal, and secure corporate information.
Offering experience, expertise, and full security, the virtual data room software is an excellent place to store your data and host business negotiations.
References
Recommended for you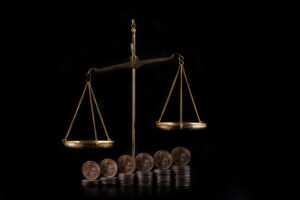 December 4 2023
10 min read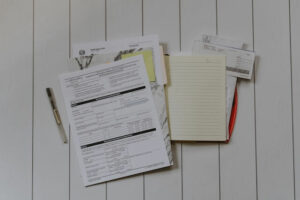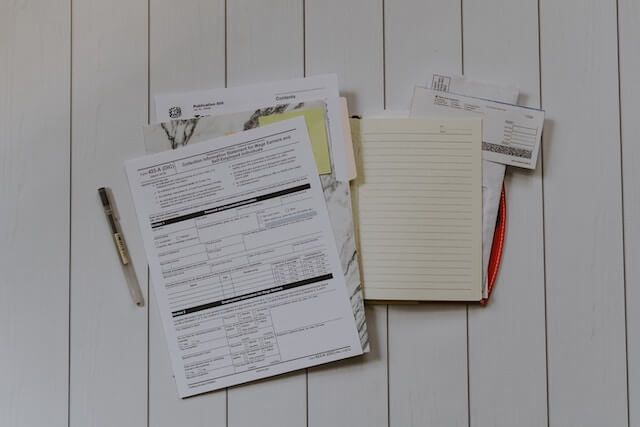 November 8 2023
9 min read