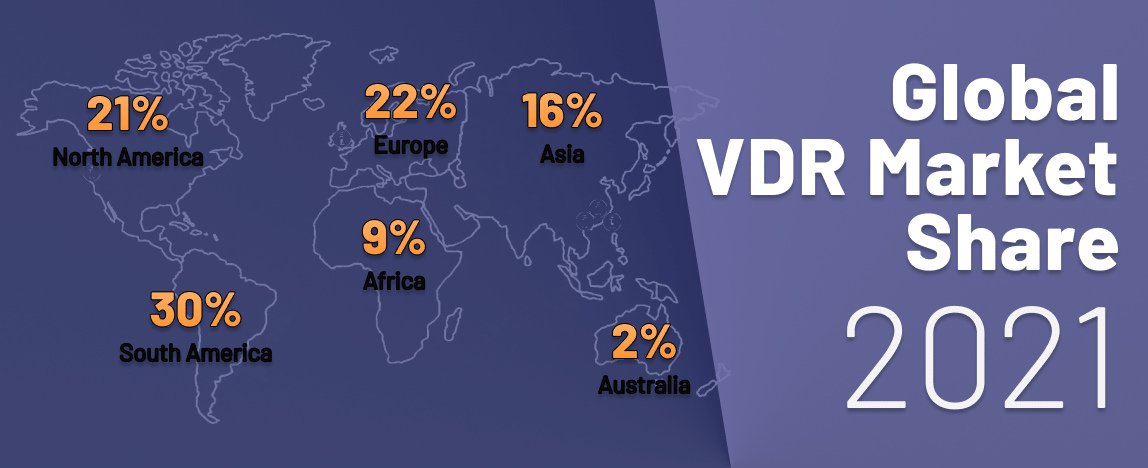 Virtual data room market overview
According to recent reports, the virtual data room market is valued between $1.3 billion and $1.49 billion globally. What is more impressive is that by 2025 these numbers are expected to grow $2.7 billion, at a compound annual growth rate (CAGR) of 14.4%.
What is the reason for such significant growth? During the last few years, business data volumes have rapidly increased, and VDRs became the solution. They provide companies with a secure way of storing and sharing sensitive client information.
Additionally, three more significant factors fuel demand for VDRs:
growing need for intellectual property
rising demand for risk management
need to secure business deals
VDRs not only ensure a high level of security for a company's confidential data but also reduce costs and enhance efficiency. Therefore, virtual data rooms are becoming a powerful tool for various industries, including finance, IT, healthcare, and retail.
Among all the sectors, banking, financial services, and insurance (BFSI) most actively implement VDRs to simplify M&A processes. According to a 2019 Grand View Research report, BFSI accounted for one-fifth of the market.
How COVID-19 has impacted virtual data rooms
The global COVID-19 pandemic has turned the business world upside down, and the virtual data room industry was no different. It forced companies to find alternatives and change the way they work.
An international Gartner, Inc. survey discovered that as the COVID-19 pandemic emerged, 88% of companies encouraged or required their employees to work remotely. Moreover, almost all organizations (97%) canceled work-related travel.
What has such a global change led to? Companies were forced to store and share their sensitive data digitally. This has exposed an organization's confidential information, its employees' personnel files, and other transactional assets to vulnerability.
That's why the demand for virtual data room software has increasingly grown during and after the virus's peak. Sindre Talleraas Holen, M&A Director at Visma, a developer of business software, claims COVID-19 streamlined the digitization process for M&As.
The results of a recent report that surveyed more than 2,200 M&A-related companies confirms VDR's prominent growth. Approximately 67% of respondents feel that their company's M&A process will improve due to new digital technologies — the most important of which is the virtual data room.
Key market trends 2021
The growth of M&A activities, joint ventures, and partnership
Imagining these spheres without implementing VDRs in 2021 is nearly impossible, as the information they are transmitting is highly vulnerable. Therefore, the constantly increasing growth is fueling the VDR market.
Back in 2020, experts predicted that company collaborations would be among the main trends in 2021 — and it happened. Sian Saywar, government director in HBAA, forecasted that M&A and joint ventures would increase.
2021 has already become a record-breaking year for M&A as it set a new record of $ 2.4 trillion, which is 158% more than in the same period last year. At the same time, it's also a year for SPAC investing, as by April 2021, their funds totaled $101.3 billion — a new record.
Combination of blockchain and VDR
The main advantage of virtual data rooms is ensuring all the digital assets they are transferring remain safe. As security is a top priority for any company, VDRs have been actively looking for new ways of maintaining bank-grade level security.
Blockchain technology in virtual data rooms solved some of these challenges. Besides guaranteeing the security of sensitive data within VDRs, it also provides full transparency. 
Drooms provider has already implemented blockchain technology in its virtual data rooms. Drooms CEO Alexandre Grellier claims that the business market is not only greatly opened towards such a new technology combination, but there's a strong demand for it.
Increased demand for a secure way of storing critical data
Because of the COVID-19 pandemic, 66% of employees were forced to work remotely. Such an unpredictable scenario has caused many changes, and, as a result, cyberattacks have increased as employees share data from vulnerable home offices.
The US FBI reported that the number of cyberattacks has increased by 300% since the beginning of the COVID-19 pandemic. In the first six months of quarantine alone, they registered 12,377 COVID-related scams.
Recent Digital Guardians' expert guide gathered the thoughts of 34 experts regarding the biggest mistake other companies make with their data security. The top-ranked causes for cyberattacks included not properly storing and protecting data against digital threats.
All these current changes are fueling the virtual data room market as it provides businesses with bank-grade levels of security.
Global virtual data room market forecast
The rapid growth of cloud-based VDRs
There are two segments of the virtual data room industry based on deployment mode: cloud and on-premise. Comparing both of them, the first one has many additional advantages:
immediate access through the internet
lower infrastructure costs compared to on-premise sites
24/7 support and maintenance
easy implementation
According to Verified Market Research's report, small and medium-sized enterprises (SMEs) are predicted to choose cloud-based solutions over on-premise locations based on the above benefits.
The predominant position of the BFSI industry
Allied Market Research analyses the virtual data room market by industry vertical and published the results. According to the recent report, the market is divided between:
BFSI
Retail & E-commerce
Energy & Utilities
Healthcare
IT & Telecom
Construction & Real Estate
Other
According to the report, the banking, financial services, and insurance (BFSI) sector is currently outpacing other industries. Moreover, it is projected to remain predominant until 2026.
The main reason for such a prediction is the increase in the adoption of virtual data rooms to protect all the financial and M&A activities to reduce the risk of cyberattacks. Additionally, the VDR platform assists in simplifying and quickening all these processes.
AI-powered virtual data room
In 2019, the solution segment held above 70% of the global revenue share. This was caused by a rapidly growing demand for VDR software across numerous spheres, including M&A activities, fundraising, financial audits, and many others.
With such a significant focus on the VDR solution segment, leading market players are concentrating their forces on developing AI-powered VDRs.
According to a recent report by Grand View Research, it is estimated that the AI-powered segment of VDRs will grow at a CAGR of nearly 20% between 2020 and 2027.
Asia-Pacific growth in the VDR market
The number of start-ups and M&A activities is steadily growing across leading countries of the Asia-Pacific region like China and India. CB Insights stated in its 2021 Tech Trends report that investors funded above $90 billion into almost 5,800 deals to tech start-ups from the Asia-Pacific region.
As of April 2021, about 200 of the world's unicorns are based in the Asia-Pacific region. Moreover, the highest valued global unicorn is ANT Group, a fintech company based in China. It was valued at around $200 billion.
Such a significant rise fuels the demand for safe solutions to transfer critical digital assets across companies. Therefore, according to a recent report of Grand View Research, it is projected that the need for virtual data rooms will skyrocket in Asia-Pacific countries between 2020 and 2027.
North America holds the largest share of the VDR market
In 2019, North America held 35% of the market share. There are two main reasons behind this number. Firstly, most key VDR market players, who make considerable investments, are based in North America, including iDeals, Citrix Systems, and Intralinks Holdings, Inc.
Secondly, numerous governments and enterprises in the United States or Canada have adopted virtual data room services. They are willing to implement digital innovations in current solutions and, therefore, increase the regional demand for VDRs.
Based on these factors, IndustryARC foresees in its recent report that North America's predominant position in the virtual data room market will grow further by 2025.
Competitive landscape: Prominent major VDR players
iDeals Solutions
iDeals Solutions is a data room software company that provides online file management services. Its primary product is iDeals VDRs, service-supported virtual data rooms used by businesses in more than 30 countries. 
iDeals develops data security tools and search functionality for documents. The company assists in secure document management to sectors of investment, legal, and life sciences.
Citrix Systems, Inc.
Citrix Systems, Inc. develops information technology solutions with all the design, development, and marketing stages. It provides enterprises with delivery networking products and workspace services solutions.
In 2018, Citrix Systems announced its Citrix SD-WAN service and Citrix ADC, application delivery controller, to help network service provider (NSP) partners and managed service providers (MSPs).
Intralinks Holdings, Inc.
Intralinks is a provider of collaboration software and security solutions for online document sharing. The company provides cloud-based financial technology, global banking and deal-making.
Besides keeping a solid position in the banking industry, IntraLinks also caters to other fields, like real estate or deal marketing. Its partners include Black & Callow, Broadridge, and Kira. Among its customers are Starbucks, Hailiang Education, and Globalvia.
Merrill Corp./Datasite
Datasite, also known as Merrill Corp., is a developer of SaaS platforms for the M&A industry. They work throughout the whole M&A lifecycle, covering all the necessary stages:
marketing and engagement
analytics and due diligence
closing and post-merger integration.
The company was founded in 1968 as a Merrill Corporation. However, in 2020 it announced the rebranding to Datasite, renewing not only the company's name, logo, and website but also its due diligence application.
Ansarada
Australian-based Ansarada develops a virtual data room platform designed to offer information on M&A activities. Their main advantage involves implementing artificial intelligence tools and machine learning techniques. 
Such solutions simplify the deal-related processes and streamline all the needed preparations. In 2020, Ansadara merged with Thedocyard, another Australia-based SaaS VDR provider, and raised $12 million in funds.
References
Recommended for you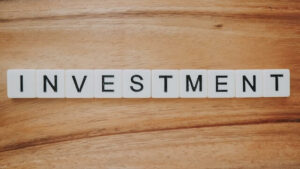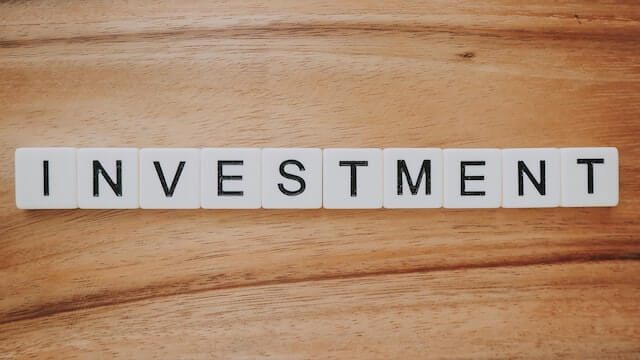 January 16 2023
5 min read