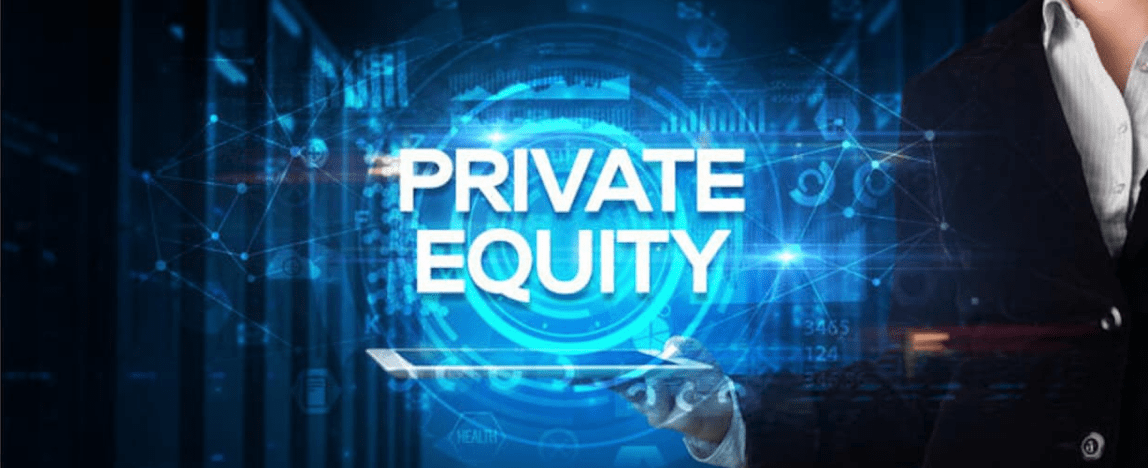 Private equity firms frequently opt for virtual data room (VDR) solutions when conducting investment deals. VDR vendors aim to ease the deal-making process and accelerate transactions.
This article covers the main benefits of using virtual data rooms in private equity global business. It outlines the main VDR features required for successful private equity deals and gives recommendations on how to set up an effective private equity data room.
What is a private equity data room?
A private equity data room is basically virtual data room software for private equity deals.
With its help, portfolio companies gather all important information and documents required for the due diligence process, store them online in a secure environment, and collaborate with parties involved in the deal.
There are many virtual data room providers for private equity deals that offer different information exchange services and document security features.
The best data room providers for private equity deals are gathered on the main page of our website.
Top use cases of private equity data rooms
Virtual data rooms can come in handy at every stage of the private equity deals. Below are the main use cases:
Loan syndication
Sourcing deals
Private placements
Debt and equity fundraising
Sell-side M&A
Buy-side M&A
Advantages of using a virtual data room for private equity deals
A virtual data room platform for private equity deals assembles all industry insights to grant its clients a first-rate experience. Modern virtual data room providers offer various features aimed at facilitating the deal process for speeding up a transaction.
Below are the main benefits you can expect when choosing a virtual data room for conducting due diligence.
Enhanced security
Security standards of a virtual data room should always be high.
By opting for a virtual data room solution for your business deal, you ensure that your investment strategy and the documentation you share with private equity firms during due diligence stay protected, and only authorized users can reach it.
Additionally, virtual data room administrators get full control over user activity and can decide on their access permissions. This way, you protect highly confidential and essential documentation from unwanted eyes and external parties.
Streamlined collaboration
The majority of virtual data room vendors provide dedicated collaboration tools so that prospective investors and target company's representatives can communicate at every stage of the deal.
This significantly facilitates decision making, as questions that arise can be answered promptly.
Files storage and sharing
Any private equity firm will need to review a lot of documentation before considering whether to continue funding. Additionally, virtual data room solutions allow storing large volumes of information in one secure place.
 It's easy to upload all files with a few clicks. Due to artificial intelligence technology, they are all automatically organized and structured thanks to such services as automatic index numbering.
Round-the-clock availability
Since all documentation prepared for the fund is stored in the cloud, private equity firms and other partners can access files anytime and from anywhere.
This greatly simplifies the workflow as well as accelerates the deal.
What features should a virtual data room have for efficient private equity deals?
Although the majority of virtual data rooms provide similar file storing and organizational services, choosing a vendor for conducting private equity due diligence, you should opt for software with the following features.
Document management features
Modern virtual data rooms offer a variety of tools that help you manage large volumes of information easily, which saves a significant amount of time. And an ability to rapidly conduct analysis in the private equity global business is important.

These are several document management features that will help you facilitate deals:
Drag-n-drop file upload — allows for the lightning-fast upload of hundreds of files in a few clicks.
Full-text search — helps private equity firms' representatives, investors, or team members to find a particular piece of information or document in seconds.
Files labeling — enables virtual data room administrators to label certain categories of documents so that prospective investors can review them in the first place.
Document security features
This is what differentiates virtual data rooms from common cloud storage and ensures top-rated security for private equity documentation.
Every virtual data room provider offers a unique set of document security features. However, below are a few that will keep sensitive information during private equity deals protected:
Dynamic watermarking — restricts your documents from being illegally distributed when printed or downloaded, as embedded watermarks with your company's name appear on top of each document.
Redaction — enables you to censor a particular area of a document or image so that personally identifiable information stays private. It's especially relevant to HR documentation that private equity firms often require to review.
Granular document permissions — helps to decide on what actions can be performed on a particular document. For example, if the intellectual property documentation is only allowed to be viewed, no one can download or print it.
Access security features
These tools also aim to keep documents safe during a private equity deal. An administrator of the virtual data room can set up concrete user permissions and restrictions and get detailed reporting on users' activity.

Below are a few access security features that might be helpful during private equity funding:
Granular user permissions — allow setting certain document access permissions for every virtual data room user. For example, if your company has a few potential investors that require reviewing different documents, you can just customize their access permissions to all the documents uploaded instead of creating a separate virtual data room.
Access control and expiration — helps to control timely document reviewing and, thus, to facilitate the private equity firms' decision-making.
Two-factor authentication — requires virtual data room users to confirm their identity by entering a code they receive through SMS when they access private equity documentation. This way, you reduce the risks of any third party viewing your corporate documentation.
Collaboration tools
The success of any private equity deal greatly depends on the quality and efficiency of the interactions between the parties.
A virtual data room helps target companies and potential private equity investors to resolve issues swiftly with the help of such features as:
Q&A module — prospective investors can leave questions regarding a specific document and the target company's representatives will answer them in a timely manner.
Prompt notifications — virtual data room administrators receive user-activity notifications. For example, when a private equity firm is finished reviewing tax documents, the company's representatives will be notified and can react proactively.
In-built chat — some virtual data room providers offer this tool so that the parties involved in a deal can discuss matters in real time.
What to include in a private equity virtual data room?
The range of documents to upload to a private equity virtual data room will differ depending on your company's initial goals. However, there are several common recommendations.
General company information
Amended and restated articles of incorporation
Past board meeting information and minutes
Market analysis and operational plans
Transfer restriction and registration agreements
Intellectual property
Copyright materials
Trademarks
IP strategy
Granted and filled patents
Tax documents
Information on charges (if any)
Company's filings for the last two years
Filling history
Financial documents
Balance sheets
Profit and loss statements
Pro forma statements for the upcoming year
Projections
Tips for setting up the data room for private equity deals
To impress potential investors and present your company as a worthy private equity investment opportunity, follow these simple recommendations.
Create a clear and logical structure
The easier it is to navigate large volumes of data and documents, the faster the due diligence process will be.
For this, create folders and subfolders and structure them logically. Private equity firms will appreciate reviewing well-prepared documentation where it's clear what documents a particular folder contains.
Use a clear document naming system
It has to be clear from the file's title what information is stored there. For example, when presenting a company's balance sheet, indicate the timeframe.
Update documentation regularly
Private equity investments might take time, and, naturally, there might be some changes in the company's structure or financial system. That's why it's crucial to indicate those changes in the documentation uploaded to the virtual data room so that prospective investors get the most accurate information.
Sometimes, having separate virtual data rooms for different private equity needs is beneficial.
Takeaways
A private equity data room is virtual data room software aimed to facilitate due diligence and speed up the deal-making process.
Virtual data rooms for conducting private equity research come with many advantages and offer a number of features that simplify the process. Such platforms help to keep sensitive corporate information secure, manage large volumes of data, and collaborate with private equity firms.
Recommended for you