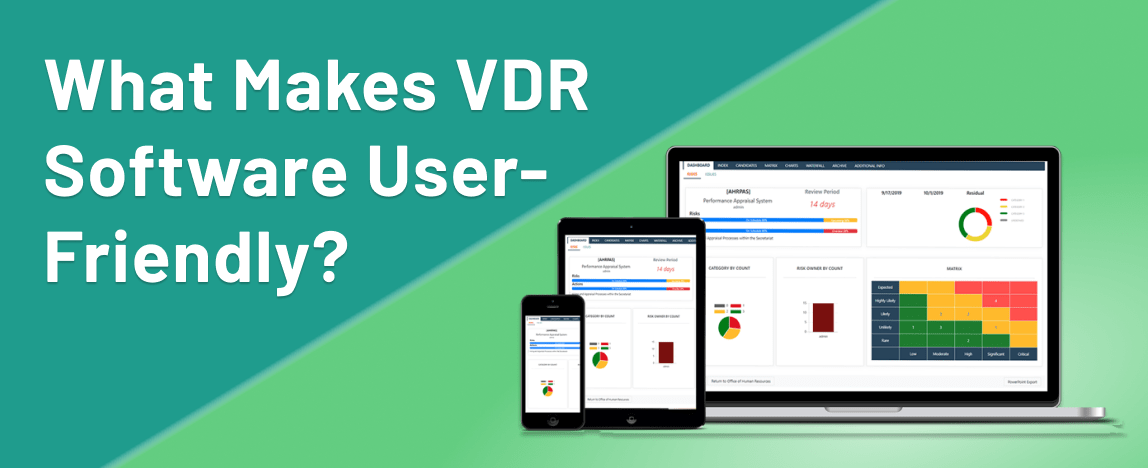 Does a virtual data room (VDR) have to be user-friendly, or is it an option? After all, most solutions for managing and sharing sensitive data have interfaces that are far from intuitive. So maybe this is just standard practice, right? Wrong.
Ease of use is a critical part of successful VDR adoption. With a user-friendly data room, you can ensure that everyone — from your employees to third parties — knows how to properly upload, download, and edit documents.
Let's find out what features make the difference in an ease-of-use virtual data room, and what you should look out for and avoid when choosing your VDR platform.
Easy setup
The virtual data room setup should be simple, fast, and straightforward — it should definitely take minutes, not hours. VDR users range from lawyers and research assistants to M&A and healthcare professionals, and none of them has the time to dig into technical details. If you need to hire an IT team just to set up and manage your virtual data room, maybe that room isn't the best choice for you.
Setting up a VDR shouldn't take more than these four steps:
Installing the VDR
Inviting new users
Adding files and documents
Setting permission levels for different users
It's as simple as that!
Each installation step should be intuitive, so the user only has to click the necessary buttons and choose the features they need. It's true that most online data room providers have a similar setup process, but if you're having trouble at the start, that's a huge red flag.  
Customizability
In today's reality, remote work makes it hard for employees to assess organizational culture and relate to it. 75% of candidates state that they can't get a grasp on a company's values and determine whether they align with their own. Meanwhile, customized platforms allow representing your culture virtually and uniting employees around it.
Whether you need multiple levels of a document access or customized headers and footers, customization lets you tailor your virtual data room to your company and project. This makes it easier for people to organize and navigate your VDR.
Look out for the following customization features when choosing a VDR provider:
Customized appearance and feel
Customized watermarks
Multiple language options
Customized headers, footers, and font styles
Specific terms of access for every client and project
Different projects require different VDR features and functions. Choosing a VDR provider that can ensure the customization of your data room will boost the loyalty, trust, and satisfaction of your employees, partners, and investors.
Branding features
Your employees are often the best advocates of your company's brand, so you need to make sure that they encounter it across all platforms.
Custom branding options in VDRs let you extend brand components such as logos, colors, fonts, and images to your virtual data room. These familiar features will make it easier for your employees to adjust to your VDR platform. 
To ensure you can add your brand to your virtual data room, look out for the following features when choosing a VDR provider:
Branded employee invitations to the VDR
Customizable colors and logo on the login screen and every page inside the VDR
Branded emails that include the company's name and logo
The ability to adjust the VDR's look and add company-specific details
A user-friendly interface will raise trust and increase loyalty to new technology in your workflow.
Fast data loading
A faster working process is one reason why people turn to virtual data rooms in the first place. M&A deals, policy audits, and fundraising are long-term and time-consuming projects. They require the exchange of many documents and data between large numbers of people.
Storing all of your documents in a virtual data room speeds up the process, but your VDR also needs to be fast when it comes to uploading and downloading data. VDR providers with multiple remote data centers ensure high data transfer speed. What's more, data center proximity can increase file upload and download speed by up to 10 times.
To ensure fast data transfer, also look out for such features as bulk uploading, drag-and-drop, labeling, and automated index numbering. These will help to cut the time you spend uploading and managing documents.
No Java, no plugins
An easy-to-use virtual data room will be accessible on all major platforms and devices, such as mobile phones and laptops. You should be able to just log in, access, and view the necessary documents without the need for extra apps, plugins, or add-ons.
Your virtual data room users will have different technical skills, and the VDR has to be accessible to everyone. An easy-to-use VDR shouldn't require the downloading and installation of specific software. So before committing to a VDR provider, make sure that you don't need to install additional plugins or Java to get it working.
Responsive web design
Gone are the days when people only used a computer to access the internet. In 2020, 68.1% of all website visits came from mobile devices, and that number is expected to grow to 72% by 2025.
Your virtual data room's interface is the first thing all of your employees, partners, and clients will have to deal with, so it needs to be clear and attractive, no matter which device they're using.
VDRs with a responsive web design allow users to view the data room on all major devices and platforms, including Windows, OS, iOS, and Android. The interface may change slightly on each device, but it should be easy for your users to access all the options.
An intuitive user experience
A virtual data room may be fast, efficient, simple to install, and easily customizable, but if users can't access all its features, these benefits won't make a difference.
Many people will need to work simultaneously in a data room for due diligence or real estate transactions. If a VDR admin needs to explain how the VDR works to each of them, this will only add time to the projects. Instead, an intuitive interface makes it easy for all types of users to get started quickly. 
A great interface has three things:
Clarity. Intuitive virtual data rooms are always clear. The most important aspect of a VDR's interface is the user's ability to figure out how it all works.
Consistency. An intuitive interface uses the same patterns, tabs, and icons across the platform. Users can recognize these and understand how they work from previous experience.
Easy undo. An intuitive VDR is always reversible. Not everyone will instantly know how to use this or that function, and users will inevitably make mistakes. An interface that allows people to undo changes will increase user loyalty and tolerance toward the VDR.
When giving free trials a go, pay attention to whether you need to think about how the VDR works. With an intuitive interface, you won't spend too much time looking for a specific button or figuring out how to upload a document.
Summing up
While choosing a virtual data room provider, take some time to test its usability with a VDR free trial. Check how easy it is to set up and manage the VDR, try out the upload and download functions, and test the app from different devices. 
If you can do all of these things without turning to support professionals or Google for help, you've found the right VDR for your needs. Well done!
References
April 27, 2021. "Employee Personalization: More Important Than Ever". https://www.segalco.com/consulting-insights/employee-personalization
September 25, 2020. "How to keep brand consistency across your business & why it's important". Samantha Davies. https://www.linkedin.com/pulse/how-keep-brand-consistency-across-your-business-why-its-davies
March 23, 2021. "Mobile vs. Desktop Usage". Eric Enge. https://www.perficient.com/insights/research-hub/mobile-vs-desktop-usage
Recommended for you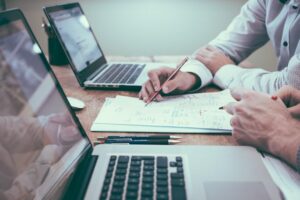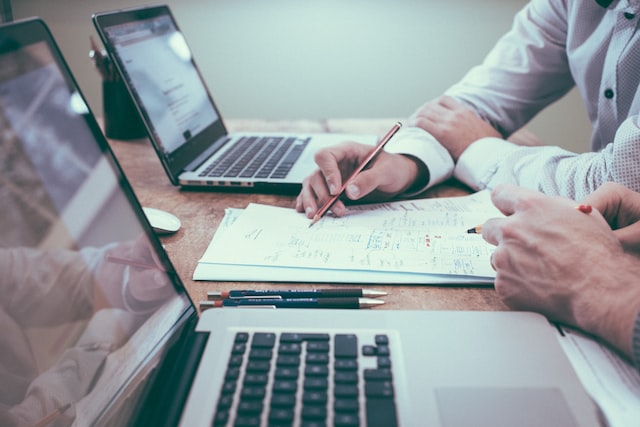 November 23 2022
5 min read