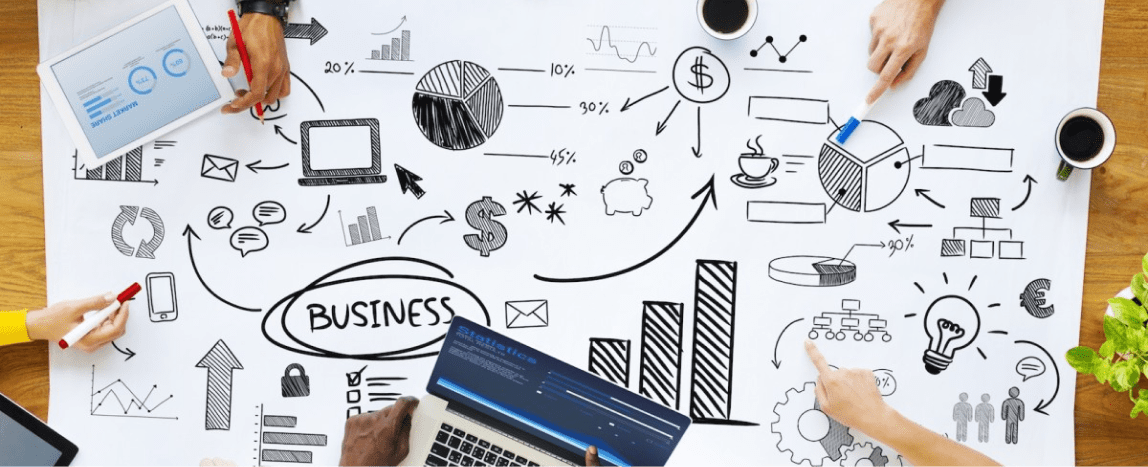 Are you the owner of a startup that is about to start fundraising? Or are you in the process of finding investors? If you answered "Yes" to either question, then you're no stranger to due diligence.
Securing investment might involve dozens of processes depending on your startup's industry. However, some elements are present at each phase — gathering, exchanging, and analyzing data.
For organizing their sensitive data and sharing it with investors, many startups still use email communications. However, more and more entrepreneurs are opting for a startup fundraising data room instead. Why is it the better solution? Let's take a closer look.
Important features of a virtual data room for startups
Data room certifications for security
Sharing important files via email is risky. Just one typo in an email address, and your data might end up in the wrong hands. That is why it's important to use a secure place such as a virtual data room for startups.
Besides reliable data encryption, you can also set up access rights for users with granular document permissions. Taking advantage of such features helps to guarantee that you don't become the victim of a data breach.
Secure internal messaging
Speaking of security, startups should consider protecting their messaging too. Data room certifications for security provide a safe space to communicate with both investors and team members.
Moreover, It is a useful way of keeping your information well-organized in one place. You can forget about rushing back and forth in your mailbox trying to find needed messages.
Probably one of the most important reasons for choosing a VDR for startups is its simplicity. Even if you're not an IT genius, you'll easily find your way around a virtual data room.
Its interface is intuitive, and the main features are easy to use. Moreover, with the help of 24/7 support, you can solve most issues in a matter of minutes.
You can meet your potential investor in a conference room or an elevator car, so you should always be ready. The advantage of using a virtual data room for startups is that you can access all the information via your mobile device.
As investors are often on the go, they can access your data room at their convenience. Additionally, the simplicity of the data room design and structure helps to find needed information quickly.
Another thing to consider is that the look of a data room is customizable. You can brand your data room for fundraising and make it one to remember. Such action adds more prestige and credibility to your startup's image and shows investors that this company is reliable.
A startup manager requires valuable time and resources to keep an eye on all the processes among the team and the investors. A data room for startups enables you to track any user's activity easily.
You can check which users most frequently log into the system, what documents they view or download, and how many times they've logged in or viewed a file. Therefore, you'll have full audits trails at your disposal.
The main principle and driving force of a VDR for startups is to ensure the safety of your data by keeping it on multiple servers — as a backup, in case an error occurs with one of them.
The servers are located in different parts of the world which speeds up file transfers to as fast as200 Mbps. Moreover, the proximity of a data center optimizes file upload and download speed up to 10 times.
How to choose a suitable data room for startups?
When you've decided to use a startup fundraising data room as a solution, it's time to choose the most suitable provider. However, this isn't a piece of cake.
The VDR market is full of software providers offering their services at various price points. Though most companies provide similar basic features, there are variables, including the number of users, storage capacity, as well as many other aspects that affect the functionality and final pricing. So how do you choose the best option for your startup?
1. Choose a pricing structure
Usually, the budget is the most influential factor when choosing a data room for startups. So, the first thing to do is to decide which pricing plan best suits your company's budget.

2. Determine main features
As soon as you know the limits of your budget, think about a couple of important questions, like how many users will be in your VDR for startups, how much storage you will need, and for what period. All of these will determine the final cost of a data room.
3. Check out reviews for the best providers
After deciding on your budget and features, you will have shortlisted your possible options. The final step is to find a data room for startups that fits your company best based on user reviews.
What features of a startup fundraising data room most affect its price?
The price structure of a virtual data room for startups can be complex. Therefore,  you should carefully consider and compare features while choosing a provider. Here are the primary features that influence data room pricing.
Security level
As this is a top priority for many companies, be ready to spend more on a startup fundraising data room subscription with such VDR features as data encryption, dynamic watermarks, or authentication technology.
Functionality
Obviously, the more features you opt for, the higher the price will be. Also, be aware that such specific functions as services with artificial intelligence increase the price as well.
Number of needed operations
Depending on how many projects, visitors, and administrators you need, your monthly fees for your VDR for startups will vary. The more of these features you opt for, the higher the final price. Usually, providers offer several pricing plans to choose from.
Storage size
This factor is crucial for you if you choose a pricing plan based on the amount of storage. Exceeding your plan's storage limit will most likely incur extra fees.
How much should VDR for startups cost?
Taking into consideration the factors described above, each data room provider will create its own pricing plan. Some companies of VDR for startups offer their customers a variety of plans to choose from. Here are the main types of pricing plans:
1. Monthly fee
Many companies offer this popular option, as it includes data storage size and incorporates the number of pages, users, and administrators. Generally, the price for using a startup fundraising data room with such a pricing plan varies widely. Prices from leading companies range from $149 and $1000 per month.
2. Per-user
Some software providers charge by the number of users in your data room. Popular VDR for startups companies usually charge between $15 and $250 per user.
3. Storage size
By choosing this pricing plan, you'll pay for the number of gigabytes you use inside a data room. Typically, a startup fundraising data room provides you with two options: a set number of gigabytes or a possible range.
4. Per page
Usually, this option is provided by the priciest VDR companies. Here, the price depends on the size of your fundraising campaign. Per-page pricing averages between $0.40 and $0.80. However, it's not unheard of for a virtual data room for startups to charge as much as $1 per page. 
Benefits of using a VDR for startups
It leaves a good impression on investors
If your startup uses a data room, it not only reduces time, resources, and costs but, most importantly — helps to impress the investors. Why?
Because they see that security and management are your top priorities. By choosing a startup fundraising data room, you show your investors that you have every intention to collaborate.
Full control over file sharing
Once you email your pitch deck as a PDF, you have no idea who has access to it or where this information is used. A startup fundraising data room works differently.
A VDR gives you total control over data accessibility and file sharing. Moreover, you can limit access to specific files or documents within those files.
Secure sharing of information
Living in a world where cyberattacks happen thousands of times every day, cybersecurity should be a top priority for companies. Fortunately, a data room for startups guarantees to provide the highest level of VDR security.
By using a VDR, startup executives can worry less about data leaks or unauthorized third parties gaining access to the files. Data room admins can monitor and track all activity with the data room to protect against data breaches.
A VDR for startups is a great solution for keeping and organizing all needed data. Compared to email communication, where you need to spend valuable time searching for necessary info, a data room is a much better option.
The organization helps throughout the fundraising process. This means both investors and startup executives always have access to needed information.
A startup fundraising data room provides companies not only with a high level of security but also with an ability to analyze user activity. This means that you can always check on which files investors show the highest interest.
The usage report of a data room for startups paints the full picture of investors' interests and concerns. It helps you to improve every stage of the fundraising process.
Are you ready for new investors?
With the help of VDR for startups, you kill two birds with one stone: organize all the essential materials you have and attract more investors.
Read more about the Fundraising process with VDR.
Besides that, you save time by having all the data one click away which also fuels the fundraising process. 
To help ensure a successful result, be well prepared to find the most suitable data room for your startup that will accelerate each step and help you to manage every process.
References
"Virtual Data Room for Startups." Folderit. https://www.folderit.com/
Mar 20, 2020. "Why Virtual Data Rooms Are Crucial to Startups." StartupGuys. https://www.startupguys.net/
Recommended for you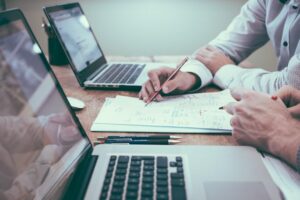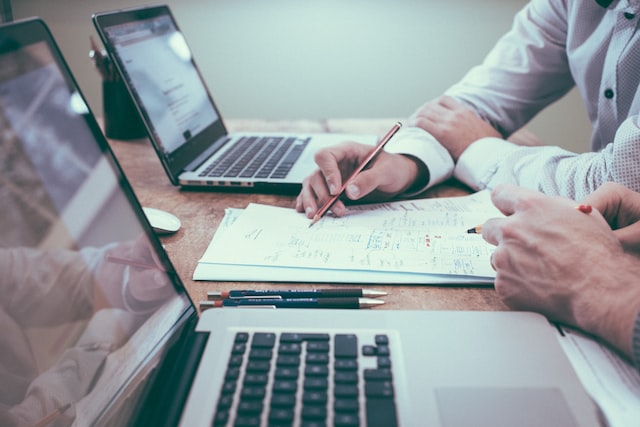 November 23 2022
5 min read