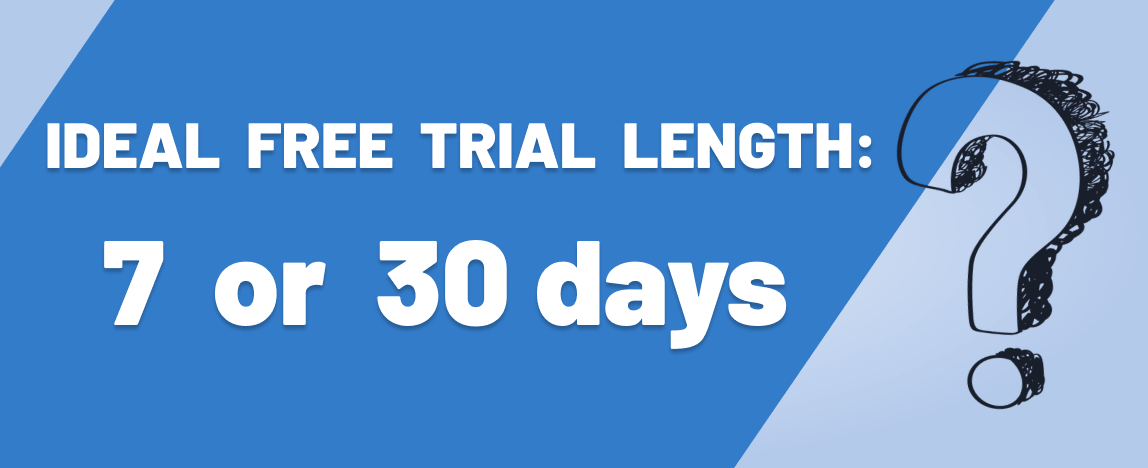 A virtual data room is an investment — one that should help your organization become more efficient, organized, and secure. The best way to try out all the features a virtual data room may offer is through a free trial. In this guide we will provide everything you need to know to make the most of your trial period so that your time, and investment, is well spent.
The purpose of free trials
Free trials are meant to give potential SaaS buyers a taste of what the real experience is like. In turn this often creates greater interest in the product and to a large extent, answers some of the questions the potential buyer may have. Free trials can be used to generate leads, as most buyers won't hesitate to buy when they are satisfied with a product.
It can be likened to test driving a car before buying it. The only difference here is that most free trials are offered for at least 30 days. Within that ample time window, buyers can be certain that a product (virtual data room software) is genuine and comfortably make their buying decisions.
What's the ideal length of virtual data free trial?
Ideally, most virtual data room free trial periods last for at least a month and some can be extended if the potential customer asks nicely. In a survey found on Pierre Lechelle, 41% of most SaaS' offer free trials for about 30 days, 18% offer for 2 weeks, 44% offer the free trial online and 41% did list the pricing on their sites.
Judging from the statistics above, it's pretty clear that 56% of most SaaS providers do not offer free trials. While it's entirely their choice, by doing so they are losing leads and directing traffic to their competitors. If a potential buyer finds out that another virtual data room provider is offering free trials, it's natural for the buyer to go with the provider that has a free trial first.
According to statistics from Torango, some providers offer 14-day trials. That's barely enough time to influence a buyer's decision. Within that period, some potential buyers are still trying to get used to the product and are left stranded mid-way. Shorter trials can only suffice when buyers are choosing the virtual data room software for repository purposes or other shorter transactions.
It is safe to say if you are looking for a free trial of a SaaS product like virtual data room software, you should expect a 30-day time frame from most virtual data room providers. This period offers ample window to understand the product wholly and leave out regrets after making a buying decision.
| | |
| --- | --- |
| DealRoom | providers of VDRs for small, medium, and large businesses. They offer a free trial for 14 days before you're asked to subscribe. |
| FirmRoom | for small and medium businesses. They offer a free 30-day trial. |
| Intralinks | for large businesses. They do not offer free trials. You have to be sure they are the best fit for you before subscribing. |
| Merrill | for medium and large businesses. There are no free trial periods. |
| SecureDocs | for small and medium businesses. They offer a free 14-day trial. |
| Sharefile | for small businesses. They offer a free 30-day trial. |
| Caplinked | for small businesses. They offer a free 14-day trial. |
Getting the most out of a virtual data room: Top things to consider
There are a number of important things to consider when hunting for a great free virtual data room trial. It's important to pay close attention to these details, as they can help you make a more informed decision and maximize time spent with each trial. Don't be afraid to try more than trial at a time to ensure you find the best fit for your needs.
Look at customer support quality and response time
You might want to try out the customer support to get a better idea of what you'll be experiencing when you start using a paid virtual data room subscription. Be sure to ask any questions you have and see what kind of responses you get.
Also consider the response time. Does staff respond promptly or does it take a while? Are they willing to assist no matter what the problem might be? Are the customer representatives courteous and patient? Do they offer 24/7 support services? These are all important things to think about when making your final decision.
Consider data loading methods
Loading data is going to be an important part of your interaction with the virtual data room. Consider if the loading process is straightforward or requires more effort than it should. Also check how easy it is to set up the data room and have it ready for use. These are all important aspects that will help you know what you are getting into.
Assess restrictions on copying, downloading, and printing documents
Be sure to open and view documents using the VDR software to determine if the process is straightforward. Find out if you need to download any software that will be required to view the documents and also check for restrictions to unauthorized users. You'll also need to look out for the ease of copying, downloading, and printing documents.
Consider the flexibility of user access settings
How easy it is to change single user access or group access to the documents in the virtual data room? This is important to consider because you'll be doing this from time to time. This process should be hitch-free and super easy. The user access settings have to be flexible for the administrator — this is non-negotiable.
Deploy software on your operating system and other devices
This is a vital element you can't afford to miss. Be sure to test the software to see if it's compatible with your operating system and other devices like your mobile smartphones and tablets so that you can have access to it on the go. If the data room is easily accessible to you and your potential bidders across a wide range of operating systems and mobile devices, then it's a great choice. If the reverse is the case, you might want to reconsider that particular option.
Make sure the interface is intuitive and user-friendly
This is another important area you can't afford to overlook. How friendly is the user-interface of the virtual data room provider or software? Do you need to be tech-savvy to understand it or can anyone who has a smartphone figure it out? Is finding your way around intuitive or confusing? Remember, you are going to be using this software often. It shouldn't be a source of frustration.
Check out the Q&A section
Always read through the Q&A to learn more about specific features. Keep an eye out for features like threaded commenting and template creation for transactions.
Consider virtual data room software speed
Within the trial period, you can easily find out if the virtual data room software lags or its speed is topping the charts — but it might not be something you take note of. It's easy to become engrossed with other features and forget to notice the run speed, however it is an important element you won't want to overlook. Be sure to test more than one free trial so that you can compare speeds of different online data room providers and find the best option.
Keep in mind customization/flexibility features
How easy is it to customize the VDR to suit your organization's taste or use? Find out if you can customize watermarks, alter user access, change how people view it, customize the printing settings and other features. Consider how customizing and branding of the virtual data room influence business interactions.
Free trials vs demos, which is better?
Demos are by nature very short and usually last just a few minutes on the site. Demo is short for the word "Demonstration", which is exactly what it is — a short demonstration of the product. Potential customers can watch the demo and ask questions if they are confused about how the software works.
A free trial on the other hand gives the intended user an opportunity to test the product for a longer period of time. Within this period, the user can acclimatize himself with everything the product offers and can make an informed buying decision.
Which is better? It depends on the product being marketed. A free trial will enable buyers to make a more informed decision, because they have used the software over a period of time, but that also means time is required for testing. However, a demo shows instant perks that may be quickly recognized as valuable and can help users make quicker buying decisions.
Benefits of demos
Demos are better when the product is too complex to fully understand and the user needs quick and clear guidance that explains the ins and outs of how to use the product.
Also, a demo will show the user the main benefits of the product, enabling the user to take action quickly. The disadvantage however is that the prospect is only getting a glimpse of the software in action rather than first-hand experience.
Benefits of trials
If the product is easier to use and understand, a free trial is the best way to go. It provides users with first-hand experience with the product which a demo can't offer. This ultimately leads the user to make a more informed decision.
Free trials are often better than demos because the provider goes the extra mile to show potential customers the benefits of their product and what it can do for them. However, this can be a waste of time if the product requires extra effort to understand and ends up not being a good fit for your organization.
Over to you
Free trials are great. They provide the opportunity to explore every part of a SaaS product before you make an investment. If a free trial is not available, don't despair. You can still do your research using the points we provided in this article to get to know the provider and their product better. Find the right virtual data room for your organization and you'll be well on your way to experiencing the benefits of a reliable file sharing and storage tool.
References
Recommended for you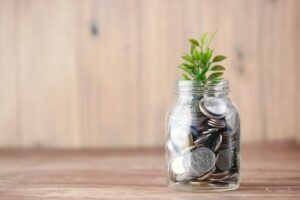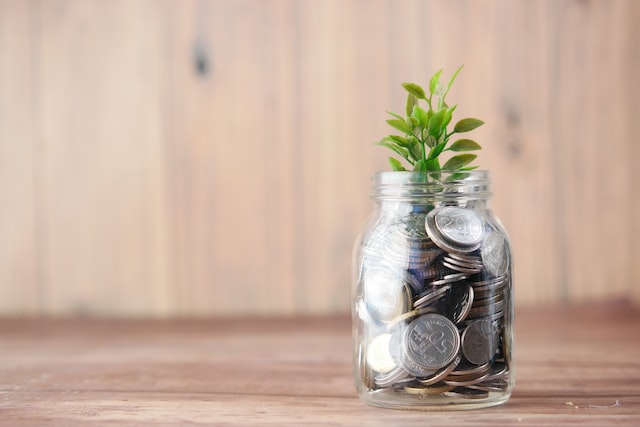 March 20 2023
11 min read