We always have a choice. And businesses can choose between using cloud storage like Dropbox of Virtual Data Room when they need a tool to manage and exchange corporate papers. Dropbox seems to be quite appealing because you can use it for free if there are not that many documents to keep online, or really cheap if you choose a paid business version. But can it even be compared to data rooms?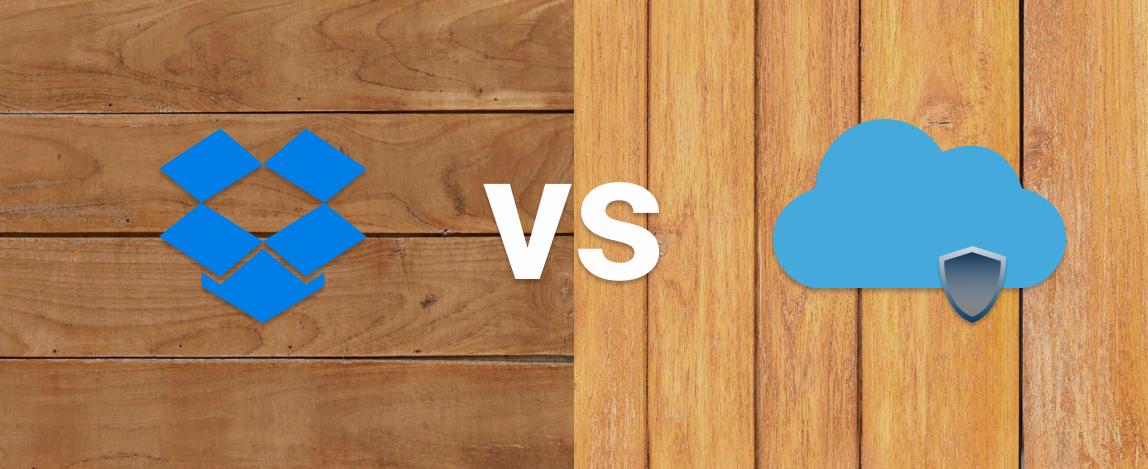 Is Dropbox Business A Data Room
Dropbox is not a data room. Even though this service offers pricing plans for businesses, it still lacks some essential features virtual data rooms have. But moreover, despite the promised reliability, Dropbox is not as secured as businesses need a corporate repository to be. That's why it simply can't be considered a data room — it's not tailored for the needs of organizations as much as it should be.

The Pros And Cons
Both tools have their advantages and disadvantages. And while some users would find Dropbox a nice solution, others might prefer data rooms. Everything boils down to the specific needs they have. However, when it comes to business needs, the requirements are simple. The software must be perfectly reliable, easy to use for everyone, and offer features that boost teamwork. By these criteria, we will determine the pros and cons of both tools.
Dropbox
VDR
Pros

It's easy to use
Allows sharing files
It's cheap
Has some business features

Usually have a straightforward interface
Allow exchanging files
Offer a full suite of business tools
Can be integrated with other business software
Provide customers with support and training
Perfectly secure

Cons

It lacks a lot of necessary business tools
It's not as reliable as data rooms
Doesn't provide solid customer support

Might have a learning curve
Can have a high price
Are The File Sharing Platforms Secure
The primary concern businesses have when choosing a tool for document maintenance is security. Data leaks cost a lot of money and effort. In fact, they can pretty much kill a company as its customers stop trusting it their information. That's why businesses need to get a perfectly reliable service, and cloud file-sharing platforms are simply not that secure.

Dropbox and other similar providers had a lot of leaks as user accounts were getting hacked. And while these platforms try to solve the issue, the problem lies in the way files get shared — users in most cases share them via a link. And once there is a link that allows anyone who has it to access a file, malefactors can find ways to obtain such a link even though the Google search.

Data rooms work differently. You can invite people to your workspace by sending them an email with access details. They need then to create an account that's protected both by the password and multi-factor authentication. Then once a person is authorized, you can see their activity in the data room. Thus, the risk that someone unauthorized gets their hands on your papers without you knowing that is non-existent.
Feature Comparison — VDR vs Dropbox
Dropbox (advanced plan)
VDR (basic features)
Security

Bank-grade encryption for the storage and data transfer ways
Multi-factor authentication
Remote device wipe
Watermarks
HIPAA compliance

Bank-grade encryption for the storage and data transfer ways
Multi-factor authentication
Remote device wipe
File shred
Watermarks
Fence view
Compliance with all privacy regulations
Certificates required for specific industries (Life sciences, biotech, etc.)

Control over users

Granular permissions
Expiring shared links
Disable downloads
Device approvals

Granular permissions
Access expiration
Time and IP access restriction
Control over the complexity of passwords
Complete visibility of user activity

Ease of use

Simple, doesn't require much learning
If you face any issue, you can't get 24/7 support

Simple, doesn't require much learning
If you face any issue, you get extended support at any moment

Customization

Allows to customize an interface with corporate branding
Customize documents and emails
What is Dropbox used for
This platform is used by the general public to exchange non-confidential files with each other. Also, users can keep some documents in this storage. It's not safe to exchange sensitive information in Dropbox.

Why Businesses Need A Virtual Data Room
Companies choose data rooms because it's a certified and perfectly secure software tailored for the requirements of a business. VDRs straightforward, yet they provide organizations with all the tools they require for efficient teamwork and paper maintenance.

Firms use only data rooms during M&A, due diligence, and other document-heavy processes because this software can handle so much data easily while keeping it protected. The Due Diligence Data Room enables multiple users to operate in a digital space. Finally, a company that presents itself via a certified data room creates a better impression that one that simply shares files in Dropbox.

Cloud File-Sharing Platforms Overview
Dropbox is not the only cloud platform for sharing files. There are other services. But each of them lacks either security or business features you will find in data rooms. Here are the alternatives for Dropbox:
Amazon WorkDocs
Apple iCloud Drive
Egnyte
Filecloud
Google Drive
Microsoft OneDrive for Business
Nextcloud
OpenText Hightail
Comparison Chart